Clearing your cache and cookies on Google Chrome may remove browser issues that are preventing you from completing your application or signing into the andros platform.
How to clear your browser's cache and cookies
You can clear your cache and cookies by clicking the 3 dots on the top right corner of Google Chrome. Hover over "More Tools" at the bottom of the list, click "Clear Browsing Data" at the bottom of the list.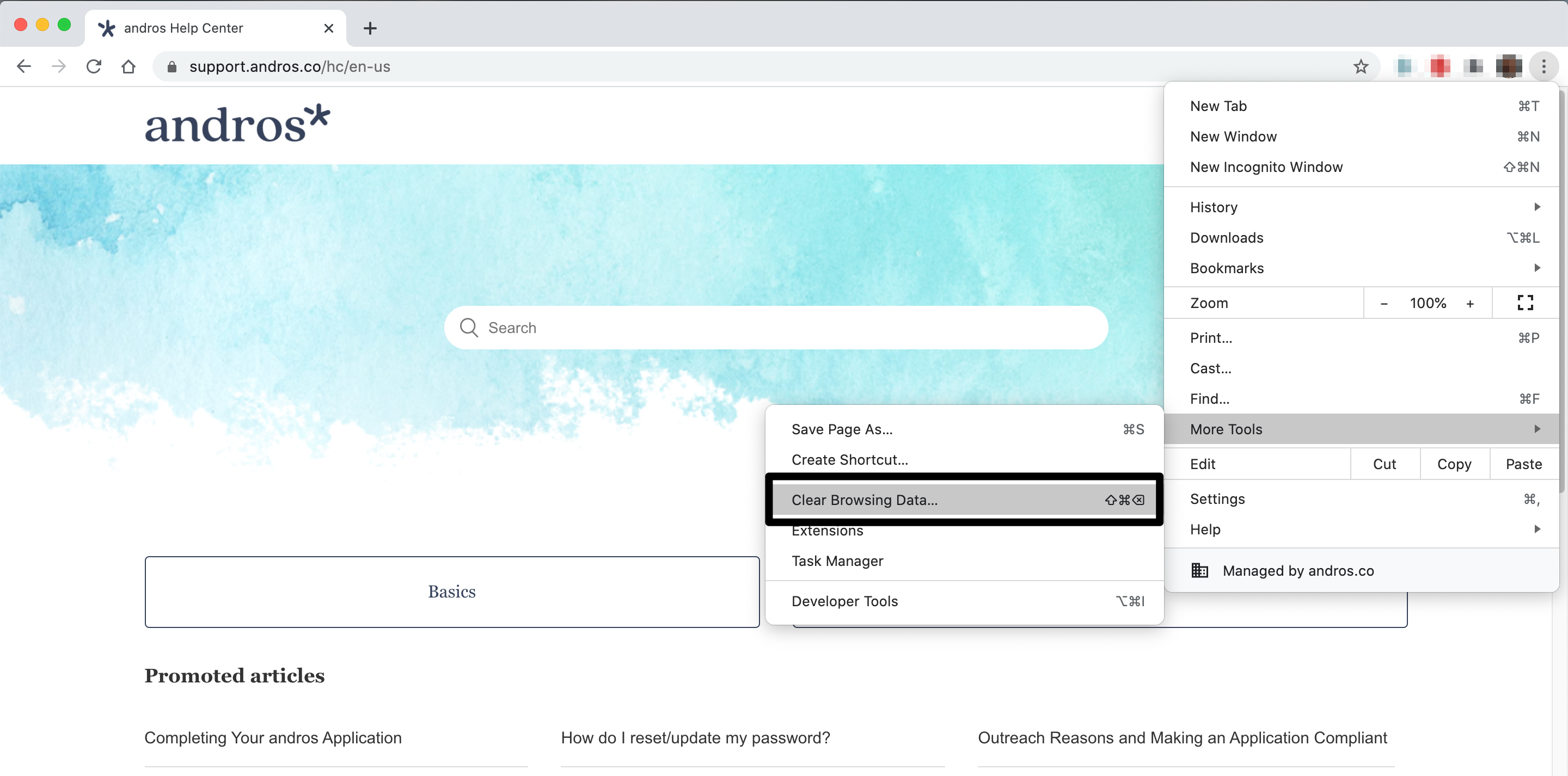 For the time range menu on the top, select "All time." Make sure "Cookies and other site data" and "Cached images and files" are checked off. You do not need to check the "Browsing history" box. Click "Clear data" on the bottom right corner.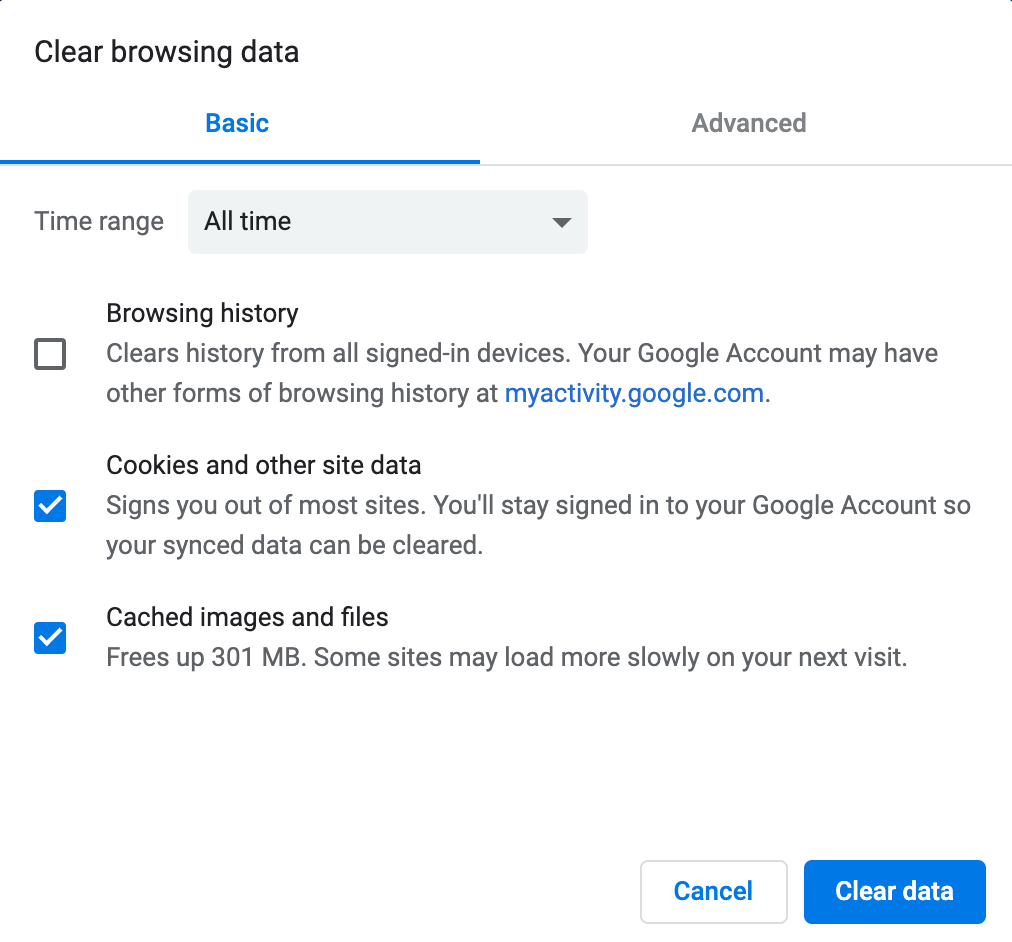 After the data is cleared, quit your browser. Once you restart your browser, you can try completing your application again.
Have more questions? Get help here.